Message to Stockholders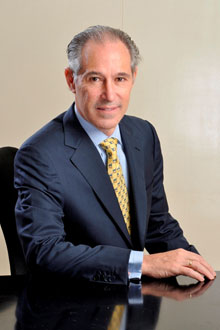 A convergence of global and local developments last year in both sugar and real estate fronts provided your company opportunities to set the stage for inclusive exponential growth in the next few years.
Drawing on its core strengths, and focused on establishing channels that will further fortify its foundations, Roxas & Company built on the competencies of its subsidiaries in accordance with these developments and in line with its cision od achieving phenomenal growth while enriching the lives of people through sugar and real estate.
Global and Local Industry Scenarios
World sugar prices continued to decline while local prices remained low and flat - a challenging situation for our sugar subsidiary, Roxas Holdings, Inc., especially in the face of the 2015 tariff reduction that will expose the Philippine sugar industry to intense competition from neighboring Asian sugar producers who may deluge the market with the commodity at lower prices. Nonetheless, it is an acid test for the traditional but continually evolving sugar industry.
The real estate sector, however, was on an upward trajectory, both internationally and locally - raising prospects for expansive growth that can spell major change in the economic landscape.
Roxas and Company's Performance
Your Company's net income slid 5% to Php 419.8 million from Php 442.3 million in the previous year.
But it is optimistic that its performance for the next fiscal year will continue to improve, amid the challenges ion the respective industries of its core business.
Aware of the need to move quickly and set the stage for further growth, your Company sold last November 13, 31% of its 66% share in Roxas Holdings, Inc. to First Pacific Natural Resources Holdings, BV in Hong Kong for Php 2.23 billion at Php 8 per share. Roxas & Company, Inc., with 35% remains a major shareholder of Roxas Holdings. It shares management with First Pacific, which now has 34% ownership.
Through its real estate arm, Roxaco Land Corporation, Roxas and Company entered into a 50% - 50% Joint Venture with Singapore's VH Select Investments (Phil) Pte. Ltd. To build a minimum of five "Go Hotels" in Metro Manila and in selected provincial destinations over the next two to three years for a total estimated project cost of Php 2 billion.
Sugar and Real Estate
Your company's main businesses: sugar and real estate, had posted significant developments in the past fiscal year.
Not withstanding the impact of lower prices and slower demand on its previous revenues that dropped to Php 6.06 billion from Php 7.76 billion previously, sugar subsidiary Roxas Holdings hit record levels of Net Income Before Tax (NIBT) and Earnings Before Taxes, Depreciation and Amortization (EBITDA) at Php 719 million and Php 1.76 billion, respectively, driven mainly the significant stride in the Company's cost containment measures.
Roxas Holding's Net Income After Tax (NIAT), however slowed down to only Php 473 million from Php 607 million due to tax savings from the previous year.
With the proper discipline and strategies in place, Roxas Holdings is confident that it can rise above the challenge of the 2015 tariff reduction on sugar from 48% to 5% by January 1 next year while it prepares for industry consolidation and global competition.
A strategic partnership with Hong Kong-based First Pacific Corporation led by Mr. Manny V. Pangilinan also essays a glowing prospect for healthier and aggressive engagements that may help Roxas Holdings gain a foothold in the Asian market.
For Roxas & Company's real estate venture, Roxaco has spent the past year preparing for major projects that it will be launching in the next two years while beefing up its premium offerings through Anya Resort and Residences in Tagaytay City,
touted to be the Philippine's first world-class wellness resold brand and Landing Townhomes Community - the first of its kind in Nasugbu, Batangas And with its foray into value-hotel business through the partnership with Vanguard Hotels, considered a strategic fit with the future plans of the Company, Roxaco will be busy putting up five "Go Hotels" in Metro Manila in the next two years to cater to the growing number of local tourists, business travelers and foreign visitors
"We know that only with focused commitment, decisive and strategic actions, and a well-balanced approach for inclusive business growth can we deliver on this promise"
With the recognition of the Philippines as its best model or booming domestic travel market in the region, the value-hotel project of Roxaco with Vanguard will redefine the future of tourism in Asia, as it will account for a significant portion of the 7,ooo new rooms needed this 2014 based on the government's 35.5-million target for domestic trips alone.